Coubloust Castle
12 people - 7 bedrooms - 450 m²
Located on the borders of Sologne and the Loire Castles, in the Indre county, 7 km from the castle of Valençay, Coubloust is a haven of peace surrounded by a 4 ha park.
The castle has a square plan and is flanked by a stair tower surrounded by ditches. It was built in the 13th century. It has been restored during the end of the 19th century, with an important wine estate and a replica of the Tour des Marques of the Château de Chenonceau.
It has undergone a complete renovation in recent years allowing a comfortable stay (insulation-double glazing-air conditioning-wifi-elevator serving the 1st floor)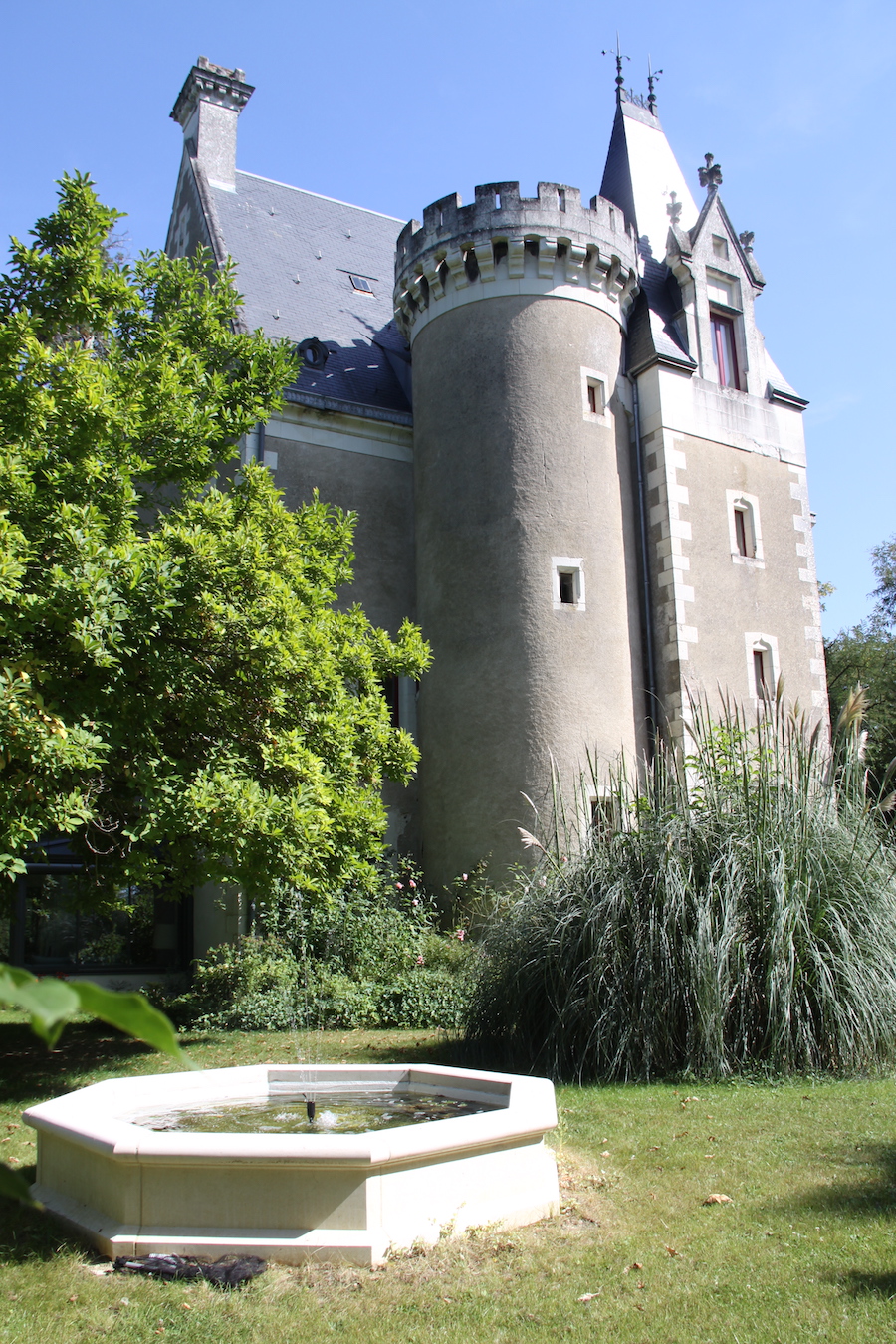 The castle is still surrounded by ditches.
Access is via two pedestrian bridges.
The inner garden, delimited by the moat is flowered with a pond and a furnished gazebo.
The 4-hectare park is partitioned off by hundred-year-old boxwood hedges.
These hedges isolate a relaxation area with swimming pool 11.5 x 5 m (heated shutter), boules pitch 13 x 3.5 m, barbecue.
The park includes many oak trees and a century-old sequoia.
Castle of Coubloust
Route de Baudres & Coubloust,
36600 Vicq sur Nahon
06 34 07 41 05
contact@chateaudecoubloust.fr
More
Amazing time in this spectacular chateau. We went to the chateau with family and friends to celebrate my birthday. The chateau was the perfect location. lot to do including petanque, archery, badminton, outdoor pool, ping pong and french billards. Plenty of room for our party of 12. The owner Yves was there if needed but wasn't intrusive. We had a fabulous time
Superbe week end passé au chateau, un lieu propice pour se deconnecter et profiter du jardin, de la piscine, des nuits étoilées... Un veritable depaysement dont les proprietaires ont le plaisir de nous faire partager grace a leur chaleureux acceuil. Je vous conseille vivement ce lieu pour une escapade
Nous avons passé un superbe week end au chateau de Coubloust. Chambre spacieuse et propre. Jardin magnifique, la piscine est grande et très agréable. Propriétaires aux pettis soins. Nous recommandons chaudement
Activities
Come and discover without further delay all the activities around the Château de Coubloust
Discover