Originally, the castle of Coubloust in Vicq sur Nahon, stands from the 12th century, a dungeon on one of the mottes of Bas Berry. It had the shape of a rectangle 15 to 16 meters long by 11 to 12 meters wide with a sort of square turret in front and a spiral staircase next to it.

The owner was Jean Museau, lord of Coubloust

Passed to the Forestin family, Raoulin, then Antoine, Christophe and Jean.

Pierre de Mareuil by his marriage with Claude Forestin became the owner of the castle, Coubloust was thus described: "a big square tower furnished with two rooms and several other rooms, staircases, wardrobes and kitchen".
In the 17th century 1606 owned by Loys d'Orleans1668 property of Jean Lemoine

1675 owned by René Bertrand

The lord of Entraigues and the region, Chrétien Georges d'Entraigues de Roize, adviser to the King in the parliament of Paris, became the owner. (1729)

The estate was attached to the Château de la Moustière in Vicq where the Godeau d'Entraigues family lived. It remained in this family until 1868.

From 1869 to 1872 property of Monsieur Bodonnat who created the vineyard

From 1872 to 1972, Coubloust was owned by Monsieur Raguin and then by his daughter Marie Antoinette. In 1919, she married Jean Guerard, son of Eva Gonzales, Manet's only pupil.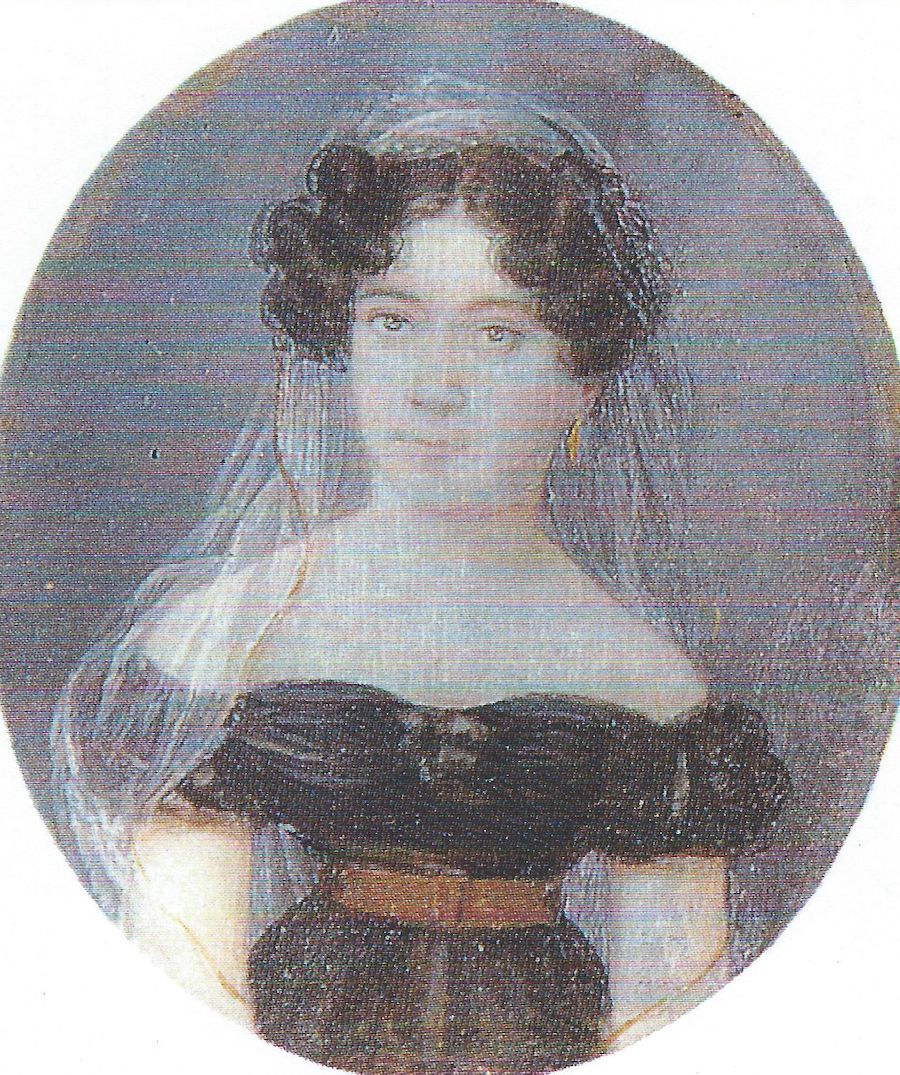 End of the 19th century
End of the 19th century
NAPOLEON, THE PRINCES OF SPAIN AND COUBLOUST
In the 19th century, the estate was attached to the Château de la Moustière in Vicq where the Godeau d'Entraigues family lived. Ernestine Godeau d'Entraigues became a servant of Madame de Talleyrand who received the Princes of Spain taken prisoner by Napoleon at the Château de Valençay.
She married one of them, Raphael, Alphonse de Souza, Marquis of Guadalcazar, Grand of Spain. She went with him to Spain when he was released, bute died quickly. Ernestine then returned to France and ended her days isolated at the Château de Coubloust. She cultivated in her garden red fruits brought back from Spain which seemed harmful to the peasants of the surroundings (tomatoes or peppers?). Photo: Portrait of Ernestine Godeau d'Entraigues

End of the 19th century
End of the 19th century
THE ARCHITECTURE OF COUBLOUST
Mr. Baudonnat
At the end of the 19th century, the two successive owners created the architecture of Coubloust
In 1869, the estate was bought by Monsieur Baudonnat, coachbuilder in Paris who created a wine estate around the château. He had the Closerie built, made up of accommodation for the manager and the agricultural workers, cellars with vats receiving the grapes which flowed directly into a remarkable press for the time.
He also built a bread oven.
The distribution of water was ensured by a wind turbine which ensures the drawing from a depth of 30 meters and its routing in a water tower which allowed the distribution in all the buildings Mr Raguin
In 1872, Mr. Baudonnat, ruined, sold the property to Mr. Raguin. He built a replica of the Tour des Marques of the Château de Chenonceau. The 3rd floor of the main building was redone by a student of Violet le Duc in the ``fortified castle`` style.
Photo: construction of the tower in 1873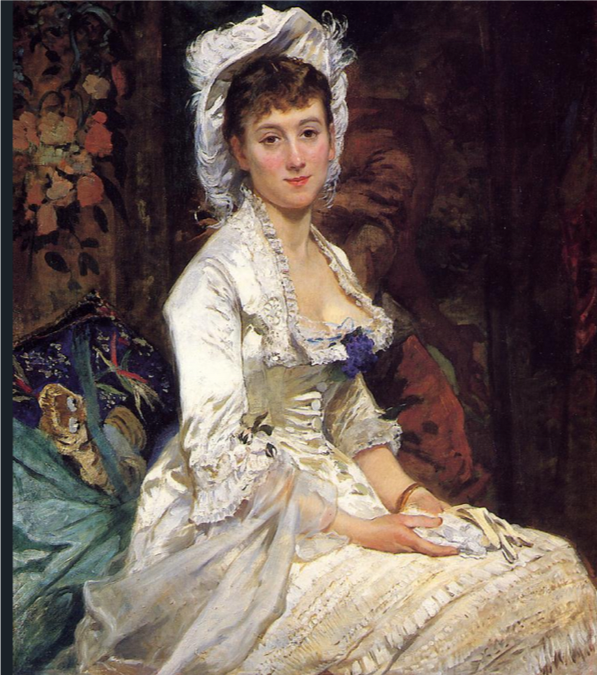 Late 19th - deb. 20th century
Late 19th - deb. 20th century
THE IMPRESSIONISTS & COUBLOUST
Monsieur Raguin's daughter, Marie-Antoinette, married Jean Guerard in 1919, son of Manet's engraver, Henri Guerard (1846-1897) and Eva Gonzales (1849-1883), impressionist painter student of Manet, rival of Berthe Morisot.
Eva Gonzales died in 1883, at the birth of Jean Guerard
The latter was raised by his aunt Jeanne Gonzales (1856-1924), also an impressionist painter who married his father, Henri Guerard. Jeanne Gonzales stayed in Coubloust until her death in 1923.
Marie Antoinette died in 1968. Jean Guerard in 1972.
Photo: Eva Gonzales the woman in white